Application Performance 2.0 – Enabling Revenue Growth and Profitability
Performance 2.0 is about enabling performance across people, systems, and processes.
Typically, companies have been doing performance testing, monitoring, and diagnostics of their systems and applications with a minimum of 3 to even 5 or 6 different tools, yet not being able to address certain issues that crop up during production.
Read, how the need to stay profitable and to grow revenue has led enterprises to ensure that they stay on top of quality, performance, and availability of their mission-critical systems and applications. And, how Cavisson is helping them transform the way they run performance engineering initiatives.
Read more on the live coverage
NetHavoc
Cavisson unveils NetHavoc. NetHavoc injects failures into the systems in order to proactively identify unknown errors in UAT.
Evaluate the effectiveness of fault tolerance mechanism.
Understand application behaviour in the presence of failure.
Induce Faults in application execution by:

Pulling down a server or an instance,
Process termination,
Spike memory, CPU, disk space, etc.,
Network fault injection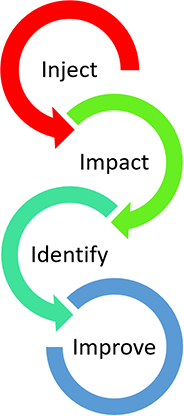 SAP HANA Monitoring
Cavisson continues to enhance list of monitors and grow support for third-party proprietary technologies – a commitment to our existing as well as new customers. Cavisson introduces SAP HANA monitoring support using NetDiagnostics.
Few Stats that Cavisson captures for SAP HANA- SAP HANA Users, Schema Memory, Peak Memory, Resident Memory, Memory Allocation, SAP HANA SavePoints, Backup, Memory Component, Network, Active Connection, Disk Usage.