Cavisson announces general availability of version 4.2.0 of Performance Engineering Platform
The new release features capabilities around SyncPoint, NetTest, Performance Stats Reports, Amazon SQS support, addition of new monitors, and reporting in alert besides other compelling new features.
Santa Clara, CA, Jan 31, 2020 – Cavisson Systems Inc., a leading provider of performance engineering platform, today announced the general availability of the new product release v4.2.0 introducing some major features in almost every product. Some of these include SyncPoint, NetTest, Performance Stats Reports, Amazon SQS, Reporting in alert, Protocol buffer support, Performance timing 2, Dynamic addition of events, 'Client Certificate' and 'Endpoint Certificate' in Recording Configurations,

To enrich the Cavisson's load testing capabilities and to test contention issues in the application causing response time spikes when many hits are made to the application at the same time, Cavisson has introduced a feature named "SyncPoint" that enables users to instruct multiple Vusers to perform tasks simultaneously during a scenario run. A SyncPoint creates intense user load on the server and enables our load testing software to measure server performance under peak load at your application.
"To cater evolving business needs, our product has achieved next level competency in performance testing with the addition of SyncPoint feature. This will definitely be beneficial for our customers in evaluating the server performance under peak load and help prepare them well in advance to face any contention issue in their application."
Anil Kumar, Founder and Chief Technology Officer, Cavisson Systems.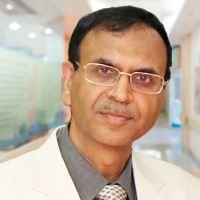 In this technological era where automation is a latest trending topic, our NetTest feature will work as a key lever in identifying the unique functional test cases required for coverage of application functionality as observed in production deployment. With faster delivery, scaled-down schedule, convenient, ease, and transparent methodology, the user not only automatically generates test cases, but also accomplish test plan management, test plan execution, test data management, and generation of real time dashboard and reports.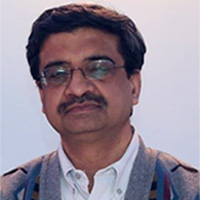 "To fulfill our customers' challenging demands with an intention to the optimum usage of latest technologies & automation support, we have closely worked with customer groups, comprehended their key challenging areas, investigated for the most ideal answers to fulfill their needs, and strived for its usage with full vitality and commitment."
Sandeep Gupta, Vice President of Technology, Cavisson Systems.
Another highlighted area in this release is the generation of Performance stats reports, where the user can perform the analysis on the detailed results and stats for Sessions, Transactions, Pages, Network, and Errors. Its categorization into Performance Report and Metrics Report provides further segments that includes – Analysis Summary, Performance Summary, Metrics Summary and many others compelling ones.
"The goal is to turn data into information, and information into insight. The detailed metrics /stats captured in this report can significantly help you analyze the performance of your mission critical application and improve the focus of the whole team and thus improve your business".
Neeraj Jain, Senior Vice President of Engineering, Cavisson Systems.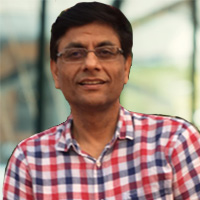 Apart from these key features, we are also supporting Amazon Simple Queue Service (Amazon SQS) that offers a secure, durable, and available hosted queue that lets you integrate and decouple distributed software systems and components. This leads to better performance, increased reliability, granular scalability, and simplified decoupling. These are just few of the new features in Cavisson 4.2.0 release, to know more, please visit www.cavisson.com.
About Cavisson Systems Inc.
World's leading brands, including retailers, network providers, and financial institutions, rely on Cavisson product suite to enhance performance, quality, and availability of their enterprise systems and applications. Cavisson's performance testing, monitoring, and diagnostics software, helps enterprises maximize up-time and optimize server response time for seamless transactions and exceptional buying experiences, by:
Detecting and isolating issues early in the application life-cycle, and
Alerting and diagnosing issues quickly anywhere across the enterprise.
We've been recognized among 10 Most Promising APM solution providers besides being recognized as Top Innovator in performance testing and service virtualization space by CIO review and a leading Market Research Firm.
For media inquiries please email at marketing@cavisson.com