Real Device Testing (RDT)
RDT is a mobile app and web testing service that enables developers to run their tests on real, physical Android, and iOS devices that are hosted on secure premises. NetStorm / RDT can perform automating functional, performance, stress, regression, and stability testing of Android & iOS apps and associated services.
NetStorm / RDT provides a versatile mobile-application testing platform using real iOS and Android devices
Capabilities
Ensure Exceptional Customer Experience of applications on

Customer handsets / devices
Real Desktop browsers

Meaningful Performance Results

Timing Aggregation/Comparison
Rendering visual comparison
Recommendations

Mix with Simulated device/browser load
Integrated with Cavisson solution suite for server side deeper diagnosis
Supported Applications
There are three types of applications, which can be tested on Real Device as following:
Native Apps: A native application is created for platforms, such as mobile and tablets.
Mobile Web Apps: These are server-side apps to access website(s) on mobile using different browsers, such as Chrome, Firefox by connecting to a mobile network or wireless network, such as WI-FI.
Hybrid Apps: These are combination of Native apps and Web apps.
Supported Operating Systems
RDT supports following operating systems:
Android
iOS
Depending on selected OS, it supports following type of devices:
Mobile
Desktop
RDT in NetStorm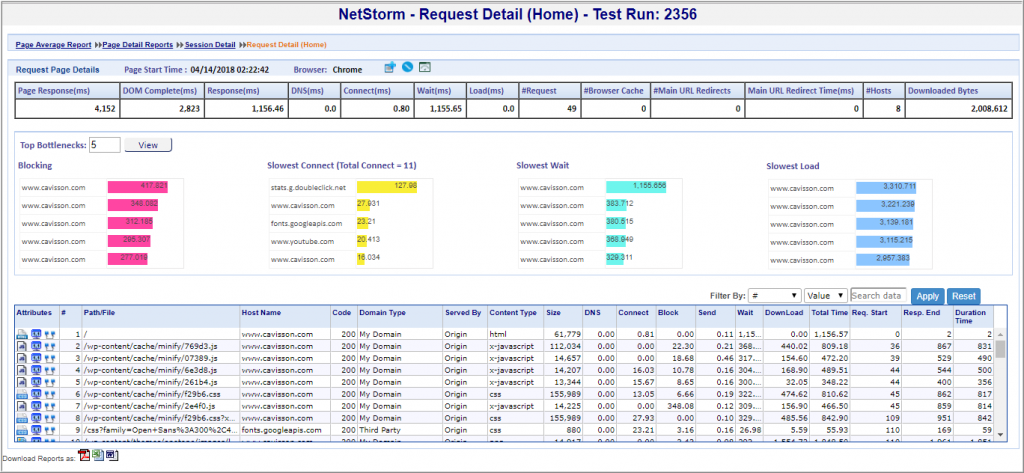 Reports
Content Type and Domain Statistics Report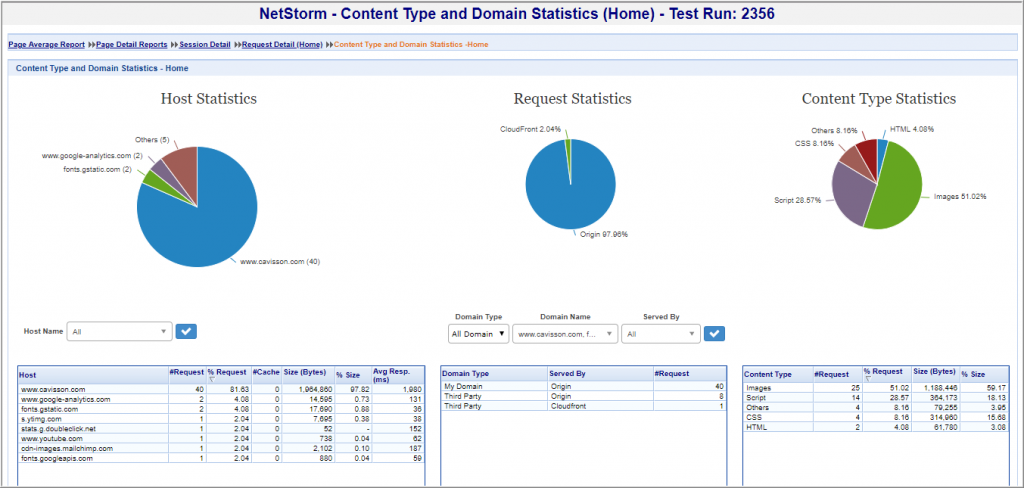 Waterfall Report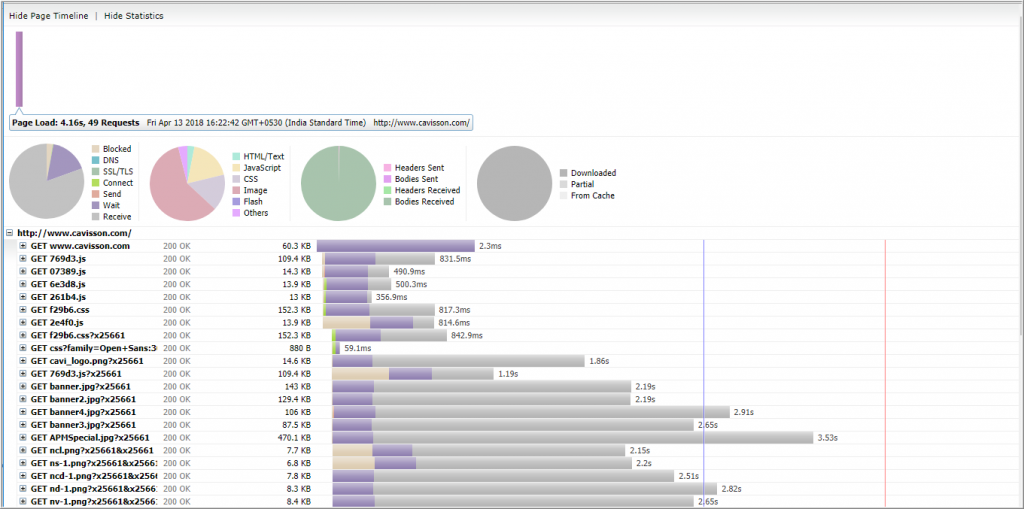 Page Speed Report