NetVision – SM
Login to NetVision SM
User needs to follow the below mentioned steps for login to NVSM.
Enter the following URL (http://hostname/nvsm) at the address bar of the browser and press ENTER. The NetVision SM login window is displayed.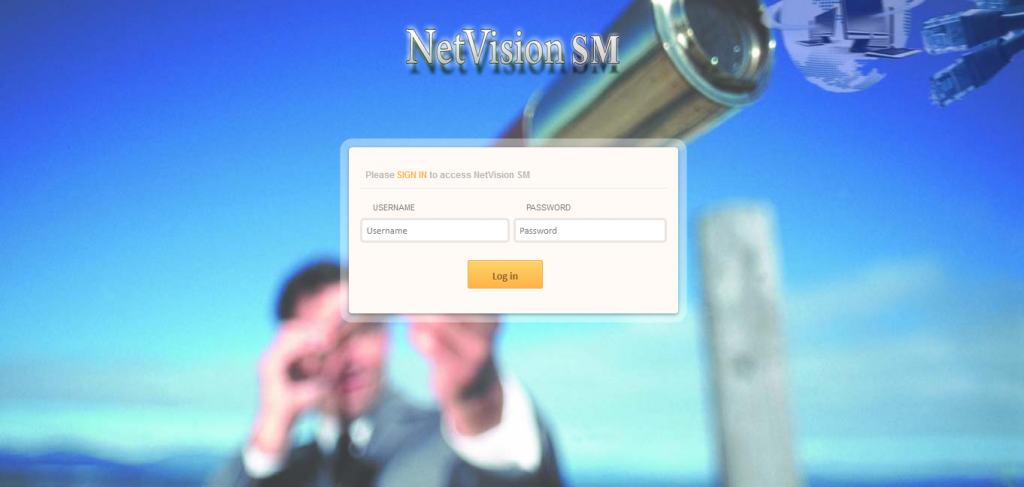 Enter the Username and Password and click the Log in button. The NetVision SM Home page is displayed with Monitor Design section by default.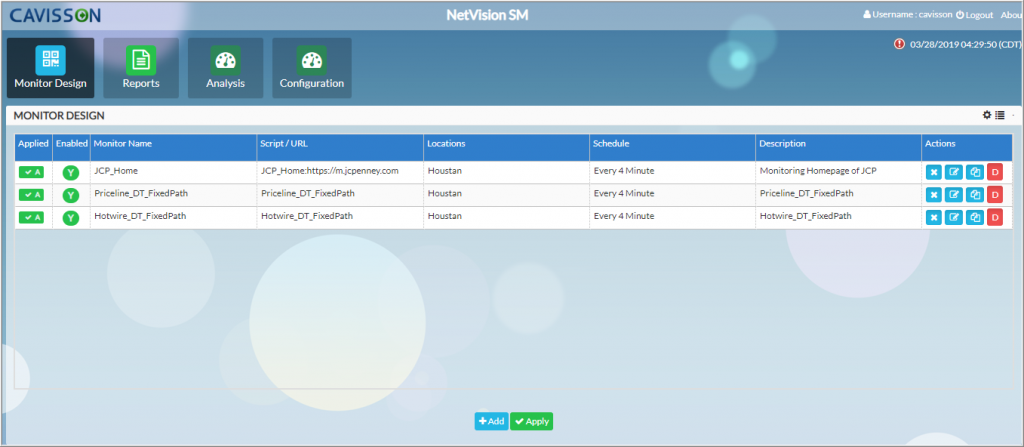 Description of NetVision SM Home Page
The NetVision SM Home page is divided into following tabs:
Monitor Design
Reports
Analysis
Configuration
Clicking on a particular tab displays the details of that section.
Monitor Design
Monitor design is the combination of scripts, scenarios, and various other aspects required for the execution of test, such as scheduling, location of the test execution, number of users, browser for accessing the web application, and so on. This works as an inputs for the reports and analysis.
Reports
Reports is a reporting module available in all Cavisson Products. These reports are generated using Templates and have other advanced options to include all or selected metrics. The reporting format may be selected as Word, HTML or Excel. It includes tabular data with or without graphical illustration. It also enables addition of Executive summary and Conclusion.
Analysis
Analysis/ Web Dashboard offers a simple and detailed view of the data and statistics associated with the tests presently running and tests which have completed in the past.  Web Dashboard is also known as Execution GUI.