Admin GUI
To login to NetStorm GUI as an Admin, user needs to follow the below mentioned steps:
Enter the following URL (http://hostname/netstorm) at the address bar of the browser and press ENTER. The NetStorm login window is displayed: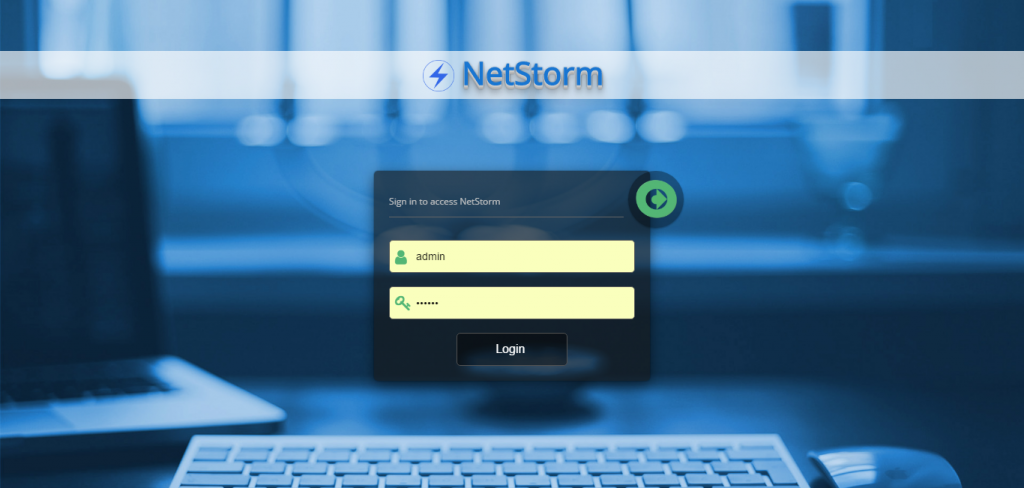 Enter the Admin Username and Password and click the Login button.The NetStorm – Home page is displayed.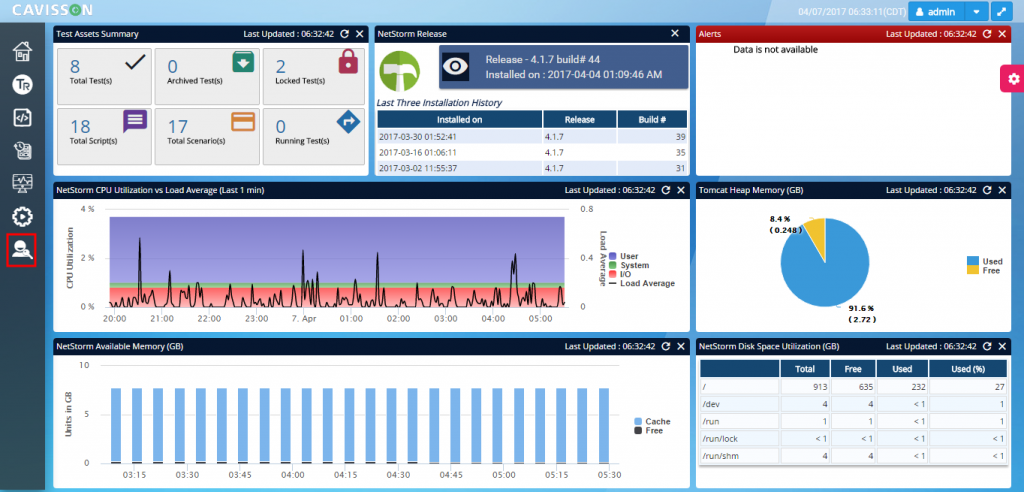 On the left pane, click the Admin menu. The Administrative options, such as Group, Users, Projects, and Servers are displayed.