Working with Custom Query
User can create a custom query by specifying various parameters. User can delete, modify a custom query. After creating a custom query, user can run the query to generate the query result.
To work with custom query, user needs to open the Drill Down Reports window by clicking the Drill Down menu item within the Reports menu on the Dashboard window. The section for custom query is displayed at the bottom side.


Add a New Query
On clicking Add New Query button, system adds a new query in custom query management (Add) window.
User can provide description and report type of query.
User can also filter the query according to requirements.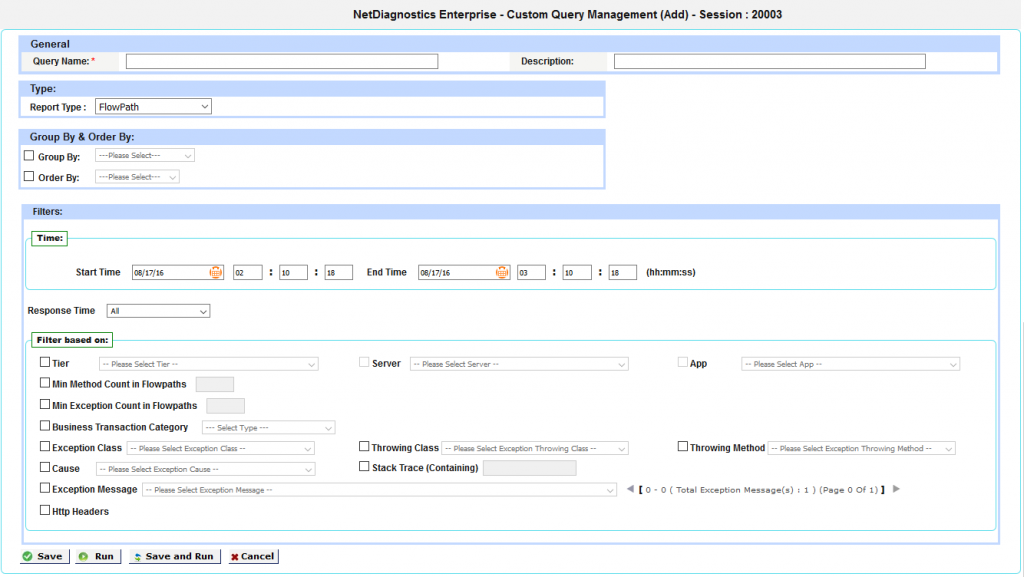 Delete a Query
It is used to delete any user-defined query.
Select the query and click the Delete button.

Update a Query
On clicking Update button, Custom Query Management (Update) window is displayed.
Here, user can modify the query except query name.
Select query and click on Update button.

Run a Query
It is used to run any selected query.
User can run user defined query by clicking the query name or by selecting the query and clicking the Run button.

User can run system defined query by clicking on the query name link.