NetChannel Overview
Cavisson's NetChannel is an easy-to-use, powerful network simulation solution that creates a virtual wide area network (WAN) environment in the lab mimicking a production network environment. It provides a powerful, flexible and easy way to test the performance of the applications in a real-life network environment.
Benefits
NetChannel provides following benefits:
It knows exactly how an application will perform for remote end users and application system resources.
It minimizes the production environment problem.
It optimizes application for an optimal remote end-user experience.
Troubleshoot production environment problems and verify resolution.
Network capacity planning.
Features
NetChannel supports following features:
NetChannel is extremely easy to use, flexible and very powerful.
Several network tunnels may be created on one net channel box.
Network tunnel end points can be created based on IP address, port, protocol, or literally any bit of the IP datagram.
Can emulate network characteristics as defined in next section.
Accessing NetChannel
The user needs to follow the below mentioned steps to access the NetChannel UI.
Enter the NetChannel URL at the address bar of the browser and press ENTER. The NetChannel login window is displayed.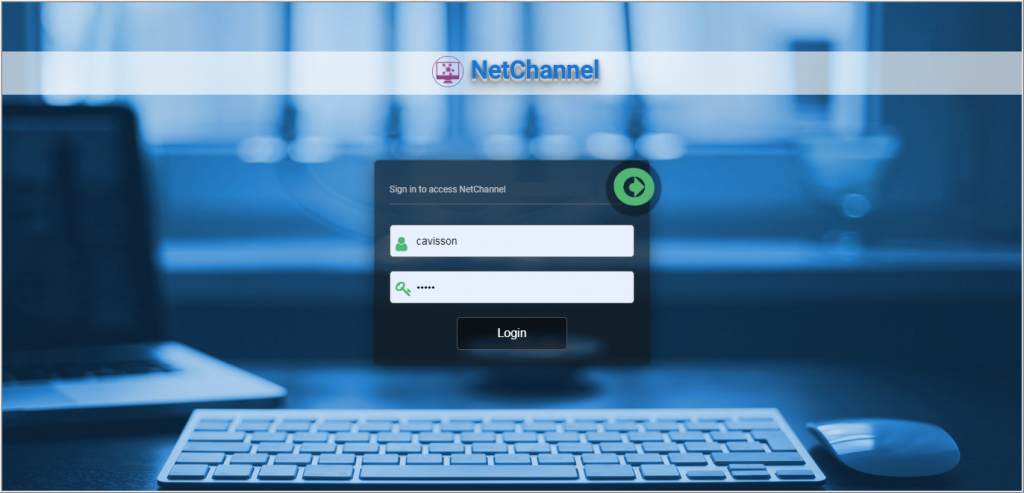 2. Provide the Username and Password and click the Login button. The NetChannel home page is displayed.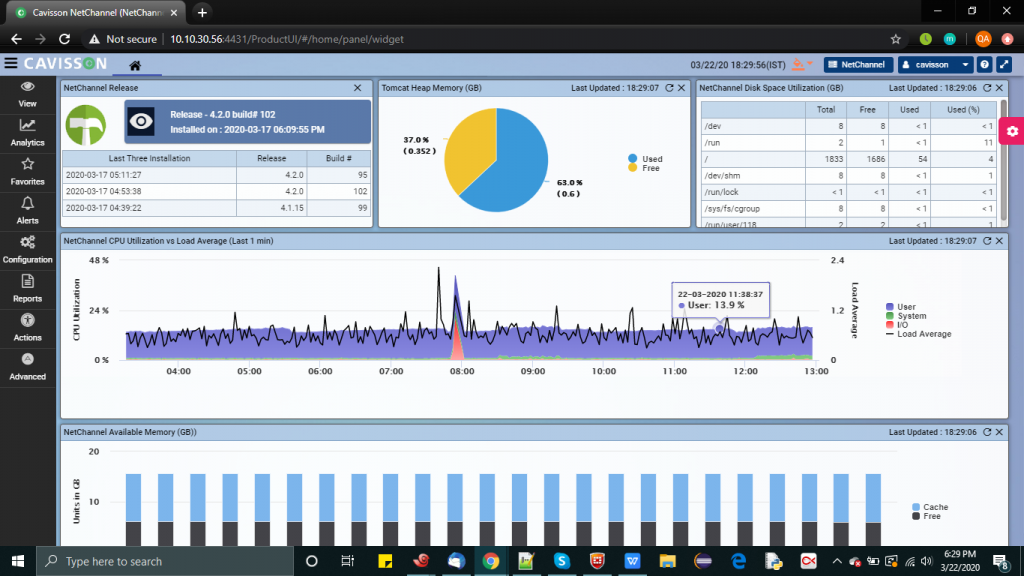 3. There are several menus at the left, such as View, Analytics, Favorites, Alerts, Configuration, Reports, Admin, and Advanced. In the subsequent sections, the description of Network Tunnels, Network Interface, and NetChannel settings is provided that are part of the Configuration menu.