Cavisson's Anil Kumar – Top 10 Enterpreneurs to watch in 2020 by Industry Tech Outlook Magazine
"We ensure that quality and performance is in the DNA of any system or application in the Prod or Pre-prod environment"- says Anil
Today, customers on an everyday basis face challenges around high-cost per test, limited storage, server capacity, hardware administration, and production environment problems in application performance testing, monitoring, and diagnostics. They have to depend
on third-party back-end or production systems to reduce the total cost of ownership for quality and performance testing. Cavisson's understand their customers' pain points and offers revolutionary systems that handle expected user load and response time experienced by real user within service level agreements. It also ensures availability by stress-testing the system to understand capacity limits, overloads the behaviour, optimizes critical components, and remove bottlenecks by conducting performance analysis.
Cavisson offers end-end Performance Engineering, Monitoring and Diagnostics as one comprehensive solution on both on-premise and SaaS platforms. Hence, the company makes it their mission to focus its technology advancements and innovations around customer experience, as well as business parameters that directly impact revenue and operating costs. "This immediately resonates with customers. We ensure that quality and performance 1s in the DNA of any system or application right from the dev or pre-pod environment," says Anil Kumar, Founder, Chairman & CTO of Cavisson.
Anil is the Founder and CTO of Cavisson System and is responsible for the overall technical management of Cavisson, delivering the most innovative and high-quality solutions. With 25+ years of experience in the technology domain. Anil has helped to create highly successful technology products at BEA Systems (now part of Oracle) and C-DOT, India. Before Cavisson, Anil was the Founder and CTO at Abeona Networks, which was backed by the most prominent VCs, including Kleiner Perkins, Caufield & Byers (KPCB), and Sequoia Capital.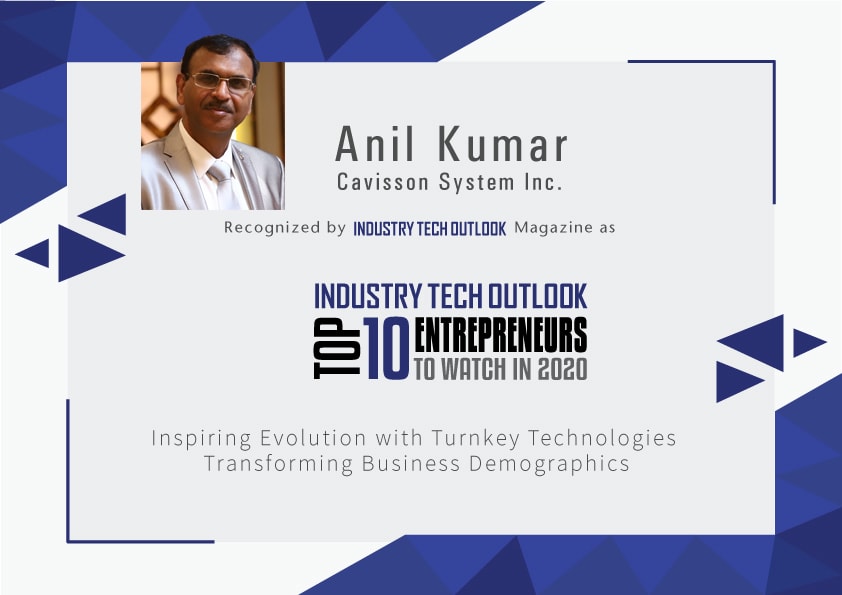 Cavisson's product suite assist organizations in the creation of this performance tests that represent real-life situations. It provides a real-life measure of customer experience via extremely realistic emulations of the load model and numerous significant parameters that impact including traffic behaviour, exact production transactions, network and bandwidth constraints, & user behavioural patterns such as click-away's & reloads when reaction times are slow, among others. Cavisson is the only solution provider in the world today that offers end-to-end monitoring and diagnostics solutions. Its products, NetDiagnostics, NetVision & NetForest. are designed to seamlessly integrate with each other to offer a 360-degree view of an enterprise as well as customer & user monitoring.