Cavisson's Anil Kumar – Recognized as 10 most inspiring CEOs of 2020 by DigiTech Insight Magazine
"We ensure that quality and performance is in the DNA of any system or application in the Prod or Pre-prod environment"- says Anil
Cavisson offers end-end Performance Engineering, Monitoring and Diagnostics as one comprehensive solution on both on premise and SaaS platforms. This one end-end comprehensive solution offers horizontal drill down, detect anomalies and provide unified dashboard. Cavisson's proprietary True Internet and Key- Data capabilities enables true-production like simulation to solve complex business problems. They have created an end-to-end, full stack offering in the performance engineering space, which no other company offers today. Their current offering is segmented in two domains – Testing, & Monitoring & Diagnostics. The company ensures maximum availability & reliability of mission critical systems & applications alongside improved business performance – high revenue and low operating costs.
Successful business leaders often are experts in their respective fields when evaluating new technologies. Anil Kumar, the Founder & the Chief Technology Officer, stands tall in such category. He possesses expertise in Performance Tuning, High-Performance Computing. Machine Learning, Fast Data. Agile Methodologies, Production Operations, and Test Automation. Anil, the technology leader, has worked closely with innovators and leading executives.
Anil is the Founder and CTO of Cavisson System and is responsible for the overall technical management of Cavisson, delivering the most innovative and high-quality solutions. With 25+ years of experience in the technology domain. Anil has helped to create highly successful technology products at BEA Systems (now part of Oracle) and C-DOT, India. Before Cavisson, Anil was the Founder and CTO at Abeona Networks, which was backed by the most prominent VCs, including Kleiner Perkins, Caufield & Byers (KPCB), and Sequoia Capital.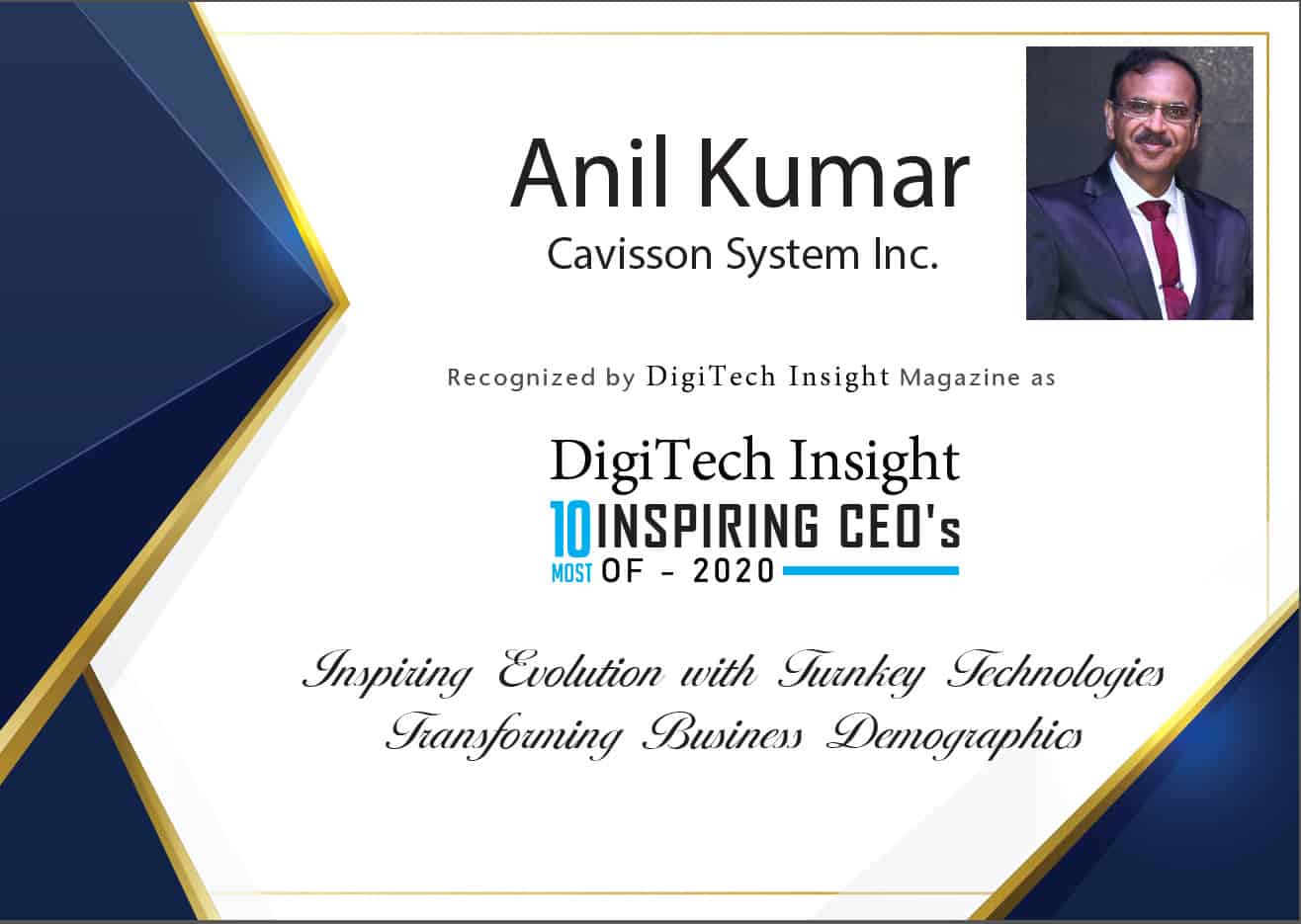 Cavisson's product suite assist organizations in the creation of this performance tests that represent real-life situations. It provides a real-life measure of customer experience via extremely realistic emulations of the load model and numerous significant parameters that impact including traffic behaviour, exact production transactions, network and bandwidth constraints, & user behavioural patterns such as click-away's & reloads when reaction times are slow, among others. Cavisson is the only solution provider in the world today that offers end-to-end monitoring and diagnostics solutions. Its products, NetDiagnostics, NetVision & NetForest. are designed to seamlessly integrate with each other to offer a 360-degree view of an enterprise as well as customer & user monitoring.