Driving Revenue Growth and Profitability through Performance Management
Cavisson Delivers Strong Last Quarter -Lots of wins but the most noticeable ones

Pathkind
The fastest growing life sciences and healthcare entity, making superior quality diagnostics services accessible to the masses at an affordable price through innovative means, adopts Cavisson as their enterprise strategy for performance testing, monitoring and diagnostics. Cavisson NetStorm is used for performance testing and NetDiagnostics and NetVision is currently being used to monitor the Laboratory Information Management System (LIMS) in both pre-prod and production.

National Health Authority
NHA has a network of more than 150,000 wellness and healthcare centers across the country with more than 10 million beneficiaries registered as patients (just a little over a year of inception). This count is continuously growing. But when fully implemented Ayushman Bharat (the flagship program of affordable care) will become the world's largest fully government-financed health insurance mission.
Cavisson NetStorm will be used for Testing the applications and NetDiagnostics and NetVision will monitor the performance of their applications.
Recognition
Anil Kumar, CTO & Founder at Cavisson has been recognized amongst 10 Best Technology Leaders of 2019.
"Cavisson has been simplifying the business challenges with products containing proprietary Big Data & machine learning technologies.", -says Anil Kumar.
Expression 2020
A dream doesn't become reality through magic; it takes sweat, determination, and hard work. For the last several years, Cavisson has evolved greatly & in a phenomenal manner.
Expression 2020 was organized on February 2nd, 2020 to reward teams and specific individuals for their contributions towards the growth of the organization.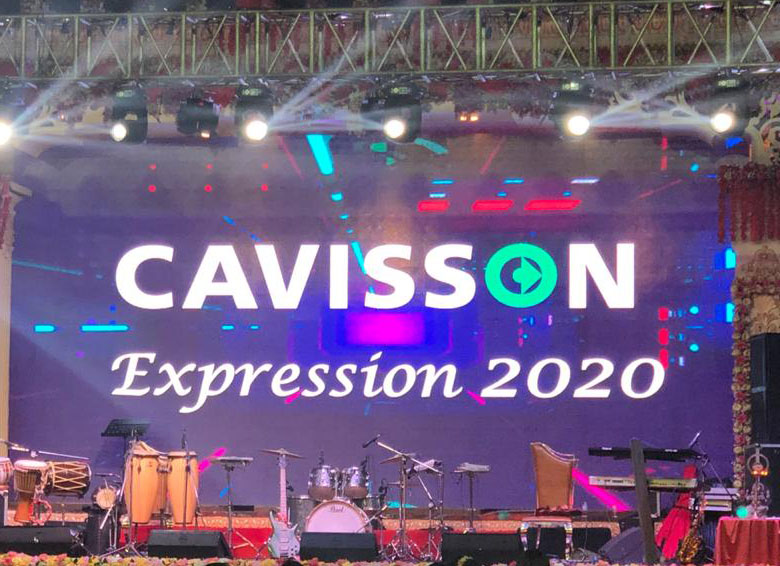 Highlights of Release 4.2.0
Cavisson Sync Point
Analyze the contention issues in the application causing spikes in response time when users hit the application in a sync.
Cavisson enhances/ extends its reporting to Performance Stats Report
A new way to analyze your report in a detailed way (Performance Report and Metric Report). Easily get an analysis of Overview, Sessions, Transactions, Pages, Network, and Errors Stats in the form of tabular and graphs of a test in HTML format/p>
Cavisson introduces What if Analysis in NetVision
Now, you can review the business by changing the values in the business funnel to determine a range of possible outcomes. Smoothly plan your most informed strategy on What if's basis and add more value to your business.
Expands support for
Maxwell: MaxwellMessageStats, MaxwellTransactionStats, MaxwellReplicationStats, MaxwellMessagePublishStats
Spark: Spark Message Stats, Spark Job Stages Stats, Spark Stream Stats, Spark Executor Stats